I'm a little tired for a long post but I wanted to add a little to the photos.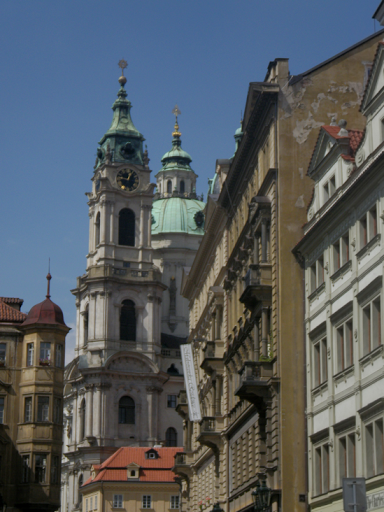 These were from the walk up to the castle. The castle itself is quite the complex of living space and churches, like this one:
As with many castles, it has quite the view of the city:
In the evening, we also did a little boat tour. It was nice to sit back and relax for
The tour, after all, we had done about four hours of walking earlier in the day!
On a side note, working on this blog has been very interesting for me. The images are all from my point and shoot camera, which I have set to minimal process (so the pictures look pretty flat). This is because I like to do my own tweaking instead of relying on the camera to do it for me. However, I don't have my computer! Thankfully, I had the foresight to load a version of Photoshop for the iPad before going on the trip, and I'm actually starting to like the process of getting images ready to share.