My dear friends Hans and Susanne are our hosts for our 2 weeks in Germany. I felt tears and the love when Hans excitedly showed me their welcome gesture: to raise a Canadian flag on their house!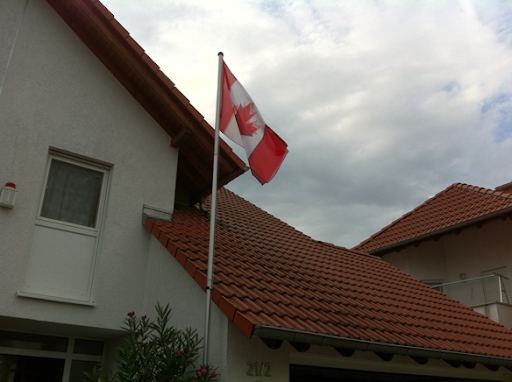 We essentially lost the first 2 days to travel and jet lag. On Tuesday we took a day trip to wine country in southwest Germany. Miles and miles of narrow winding streets in quaint villages.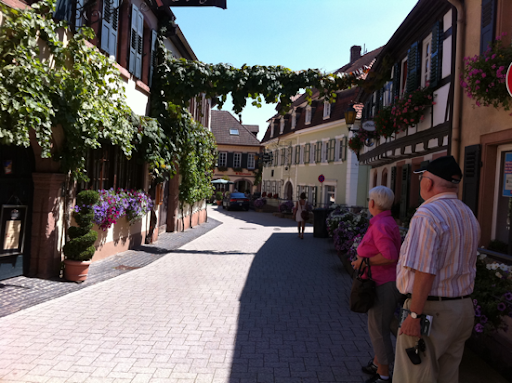 A vineyard, a church and the hills.
And now I must get ready to be the guests of honor at a welcoming party with Hans and Susanne's neighbours!